Catch your first fish fly fishing with Royal Gorge Anglers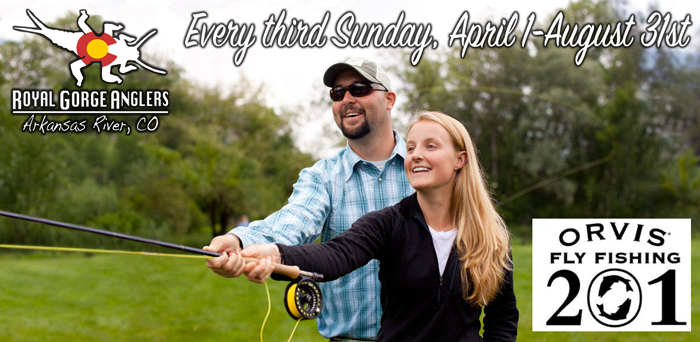 If you're looking for a great way to get the family together outside, our FF101 and FF201 series of classes is the perfect event to get started. Fly fishing is a sport the whole family can participate in. All ages are welcome to attend the event, but those under 16 years of age must be accompanied by an adult. Bring the whole family and learn what this great sport is all about!
Fly Fishing 201
If you've already completed Fly Fishing 101, you're ready for the next step. Join us for a short outing on local water for a chance to catch your first fish!
**A nominal fee for the outing may apply.
 **Fly Fishing 201 Courses run every third Sunday starting on April 1st, ending on August 31st. Please reference our event calendar below. Call us at the flyshop to sign up (719) 269-3474.