Fly Fishing Destination Travel with the Fly Fishing Adventure Company!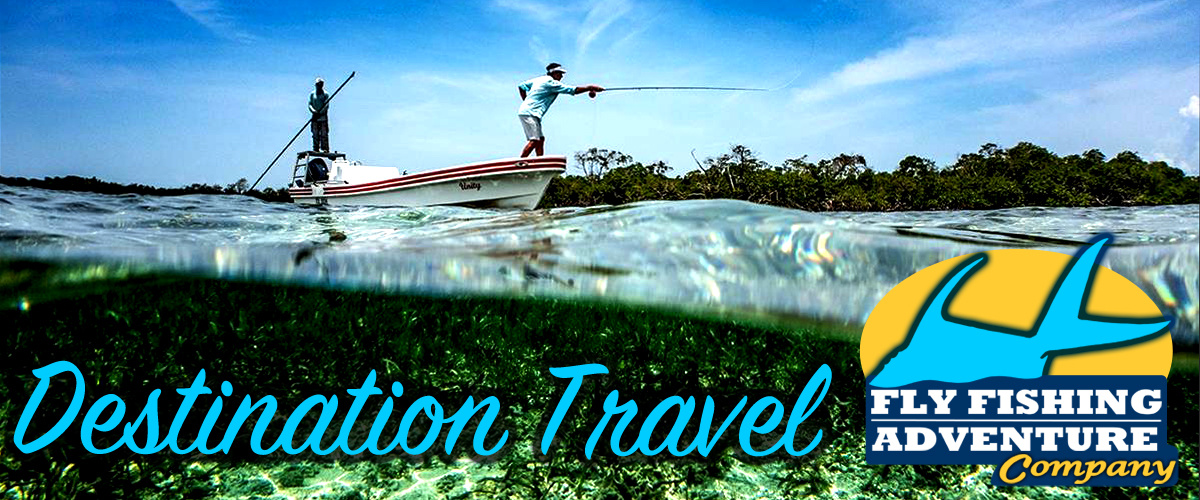 We take your destination fly fishing trip of a lifetime personal!
With over 5 decades of experience in the fly fishing travel industry, Royal Gorge Anglers is pleased to offer fantastic fly fishing travel opportunities all over the globe through our partner company, Fly Fishing Adventure Company! We don't pile every lodge and guide service known to man in a catalog of offerings. Fly Fishing Adventure Company truly hand picks every operation we feature, and we have long lasting relationships with these lodges and guide services. Major fly fishing booking agencies don't know the in's and out's of the operations they are booking you with, wheras our staff at Fly Fishing Adventure Company maintains personal relationships with the staff at all of our operations, and have in depth knowledge of the logistics for every trip we offer. 
Every step of the way, you can have 100% confidence in our staff's expertise, from choosing the right trip to getting you there and back safely and smoothly!
Feature Destinations:
Alaska
Argentina
Belize
Brazil
Cuba
Mexico
Norway
Domestic: Florida Keys, Vermejo Ranch (New Mexico), Louisiana
(888) 994-6743 ext 3